Bio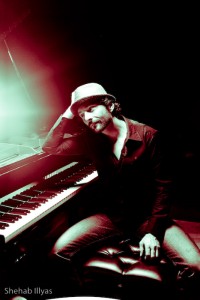 Jason Campbell – Front man for Signal Hill since 1998. Singer, songwriter, arranger, piano & guitar player, drummer, born and raised in Newfoundland, Canada. Playing music professionally since age 15. Graduated Mohawk College Applied Jazz Voice and Piano Program with Honors in 1997. Missing Signals is the 9th album of his career. Jason started as a hard rock drummer but ended up releasing a pop, rock and jazz album. While this site is dedicated to his solo project, Signal Hill continues to support and perform Jason's songs at over 200 mostly sold out shows every year. "Although I've built a life here in Halifax and owe a great debt to the Lower Deck and Signal Hill's dedicated fans, Newfoundland is my home".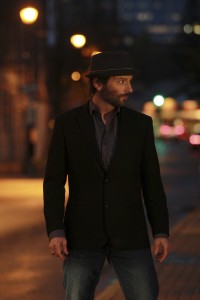 Released on Mar 3, 2015 Missing Signals has so far spent several months on the East Coast Countdown Top Ten; I Wish hitting #1 and Turn Up the Sunshine peaking at #5. Missing Signals has been featured in weekly on The Coast 101.1 St. John's – Cool Jazz on the Coast since 2014. Also on Q104 Halifax – Route 104, Radio 96.5 Halifax, 97.5 K-Rock St. John's – Under the Influence, CBC Halifax – Main Street, CBC East Coast Music hour with David Myles, CTV Atlantic Section Six and CTV Atlantic Morning Live, The Coast 89.7 Glace Bay – Artist of the Week, 101.5 The Hawk Port Hawksbury, 94.9 London – East Coast Escape and several other radio shows across Canada. The band is featured on season 3 of Bell Media On-Demand's Club One New Releases.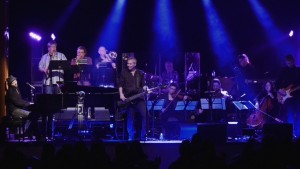 At the May 1, 2015 album release concert Jason debuted his 12 piece band that can only be described as a rock orchestra. The show was at the famous Schooner Showroom at Casino Nova Scotia and in support of the Mental Health Foundation of Nova Scotia. The band, featured some of the best Atlantic Canadian Musicians including the Blue Engine String Quartet, Chris Mitchell / saxophones and flute, Rick Waychesko / trumpet and flugelhorn, Danny Martin / trombone, Kim Dunn / Hammond B3 and his regular rhythm section of Newfoundlanders. The concert included the entire Missing Signals album followed by some rarely played cover songs such as Kashmir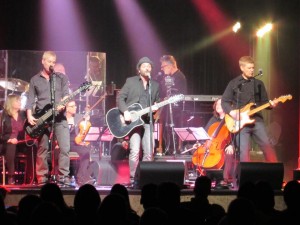 and Scenes From an Italian Restaurant. The entire concert was filmed by Darcy Campbell with 7 HD cameras. Videos are frequently being released on this site via You Tube, produced by Shehab Illyas with audio by Jason and Cory Tetford. Jason's string and horn arrangements serve as a preview of his ambitions to write and perform a full symphony show. He has already performed, written and recorded with the Mohawk college Jazz Orchestra. Watch for Jason at Canadian Music Week 2016 in Toronto and an upcoming feature in BID eMagzine's Winter 2016 edition.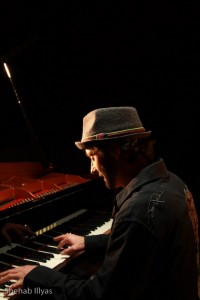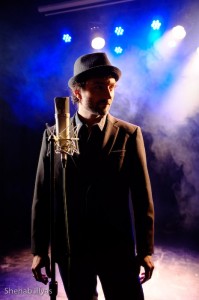 "This is my story…
I was born and raised on the island of Newfoundland. When people think of the Atlantic Canadian provinces and east coast music, they often picture Irish and Scottish influenced pub music, and with good reason – there's a lot of it out there. The well worn phrase, "kitchen party" came from this culture. For me though, there were far more immediate influences. I began at age 13 as a drummer who could sing. David Caines (The Tequila Rockingbirds) and I were classmates at Mount Pearl Junior High School, and quickly bonded over the fact that our fathers were both former professional musicians. David Caines senior was a bass player, and Jim "Ollie" Campbell a drummer. I was into Kiss and Phil Collins, and Dave, the Beatles and Pink Floyd. We tried to form a band, but our first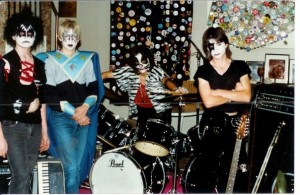 attempt, the DJ's never amounted to much more than an opportunity to dress up as Kiss on Halloween; David Caines as Gene Simmons, Steve Newhook as Ace Frehley, me as Peter Criss and Rich Haigh as Paul Stanley. We had a lot of fun!
Soon, Tony Miller an older school mate of mine provided an opportunity to start a little rock and roll trio with him and bassist Terry Neil. We did a lot of practicing and played a few impromptu backyard freebies but no real gigs. Tony was the lead singer but I did have a few solos from behind the drum kit. At this level of band, the rehearsals were often treated as shows. Friends, fellow musicians and hang-arounds were our only audience. It was after one such rehearsal that Andrew Pike, another older school mate of mine who would later become a gifted songwriter and prolific recording artist, approached me about fronting his band.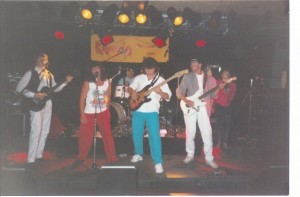 Anderson's Council, their name taken from jazz / blues musicians Pink Anderson and Floyd Council, already had a good rehearsed set list of rock cover tunes like Kansas' Carry On Wayward Son, Rush's Limelight and of course Jethro Tull's Aqualung. They had been practicing regularly in a spare office space at the Super Sweet Feeds plant on Topsail Rd in St. John's. The other guitarist, Rob Vallis' father was a manager there. The space was free but the smell was definitely a deterrent for many who be in the rehearsal audience. Tony Mitchell, another classmate and promising junior graphic artist often endured the stench of animal feed as a fan and close friend to the band. Tony was the art director for Missing Signals and this web site. After our first live set for the residents of the Waterford Mental Hospital in St. John's, we showcased twice at the infamous Strand Lounge in the Avalon Mall, where Tony being the under legal drinking age, was not permitted. He had to listen to his favorite band out in the otherwise closed mall through some open windows and hope to avoid discovery by the security guards. I was 15 and the rest of the band between the ages of 17 and 18. The fact that we were all under legal drinking age was allowed or somehow overlooked by the Strand management in light of the free entertainment that we were providing. In truth these showcases did pay off in a small way by helping us land a few paying weekend gigs in places like The Schooner Lounge in Plate Cove, NL. Since none of the original band had yet developed their singing voices, Wanda Milley was hired as a backup singer and sixth member. She also did a few solos such as Heart's Barracuda. Eventually I left Anderson's Council to regroup with David Caines and some more of my school friends in Tuff Luck, a heavier cover band. In turn, Wanda took the lead and then another St. John's singer song writer, Roger Stoodly. Today, their bass player Dion Tilley is an aspiring singer songwriter and music publisher, and Fred Norman a studio drummer both still in St. John's. Anderson's Council with Roger, less Rob and Wanda eventually headed out west which is an amazing story that I hope Andrew will someday write a book about.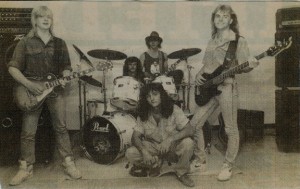 Tuff Luck also had a dedicated rehearsal audience. We secured a practice space at my uncle Bill Campbell's office building on Blackmarsh Rd. Dubbed, "The Office" it was home to some pretty legendary jam parties. One such party lasted all night until Complete Rent-alls actually opened for business the following day…let's just say that was the end of that! Tuff Luck was mostly a cover band that did manage to land a few club gigs and festivals that were well received. We were into pop rock like Guns 'N' Roses, The Cult and Kiss. The lineup was David Caines – lead guitar, Trevor Greening – rhythm guitar,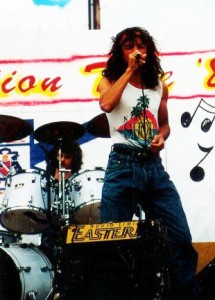 Steve Wellman – bass, Jim Kieley – drums and of course I was the singer. It was at this time that I recorded my first solo song at Echo Studios on Long's Hill. The song, Alone was co-written with John Thistle, a friend of Anderson's Council, and was previously a part of our live set. The line up was simple – Me on all vocals, drums, bass, piano and synth strings and David Caines on guitar. It was picked up by VOFM 95.7 in St. John's and lived on their request charts for several weeks to top out at #2, thanks in large part to my schoolmates at Mount Pearl Senior High.
During this time I was an active member of the Mount Pearl Senior High Show Choir and was the principal lead vocalist for the band, consisting of Craig Hannam on guitar, Wayne Warren, musical director and drummer, Brian Way on keys, and Al Heath of bass. I produced the audio for the audition video that won them a top 3 position in the Show Choirs of North America competition at the World Trade Center Twin Towers in New York City. Each year Carl Goulding presents Etcetera, an impressive dance & music spectacle. The cast includes the band, show choir and dozens of high school students performing mostly modern pop hits.
Next it was on to Privateers, a band created by a 27-year old, St. John's guitar wizard named Ward Pike. Also on the roster; Rod Wills on drums, and Nick Walsh on bass. I was 10 years younger than all of my new band mates which made for an educational tenure in this hair metal outfit. Privateers, released an all original album on cassette and enjoyed four VOFM radio singles which also did well on the request charts. Privateers were also featured on Much Music and NTV's Newfoundland Dance Party series. They toured the island and always placed well at the infamous Cornerstone – Battle of the Bands on George Street. Stage theatrics and lighting became more and more elaborate,
peaking with dueling drum solos – my Dad's drum-kit on my own stage 2 stories above the dance floor – followed by me swinging down to the stage on a rope. Then it was off to New York City with the Show Choir.
After graduation, not to mention touring and recording heavily with Privateers, I decided to go back to drums with David Caines in Mean Streak. The band consisted mainly of schoolmates; Dave, lead guitarist, Shawn Basha, lead vocals, Rich Haigh, second lead guitarist and Steve Wellman on bass. They were a hard rock outfit with much grander plans than playing covers in bars. When I took a job at A.L. Collis & Sons' Music World, and started to free lance as a sound technician and casual musician for hire, we parted ways much to my disappointment. Mean Streak went on to release the In Your Face album on cassette to much fan fare on the Mount Pearl / St. John's music scene. Surprisingly it even contained an adaptation of one of my early songs, Little Teaser. 
Wayne Warren then approached me about putting together a non-student band for that year's upcoming Etcetera show. I was again lead vocalist and electric guitar, Wayne this time on bass, Brian Way on keys, Greg Tobin on guitar and Richard Spurrell on drums. After another 8 consecutive sold out Etcetera shows, we kept the band going as Shack. This was another cover band that toured the NL bar scene to places like the Cornerstone on George St. and the Lighthouse in Placentia. When Rich left to pursue his musical education, the band held on for a while with various drummers such as Greg Hawco and Randy Curnew.
The first incarnation of Higher Ground was soon born. I was lead vocalist and keyboard player, Greg Tobin, guitar and vocals, Jay Meadus, bass and vocals, and Andrew "Shakes" Stokes on drums. We were an unapologetic bar cover band who played most weekends somewhere on the island. Our harmony vocals were a strong selling point. Jay eventually left to form Signal Hill with Paul Lamb and his father Jim Lamb. This was an acoustic guitar trio with no drums. They played classic rock songs also, but focused more on the singer-songwriter side. About a year in, Paul and I talked about me joining as a drummer but it never came to be. When Dave offered me a chance to jump back into Mean Streak he took it. This time, they were much more focused on touring and their original music.
I was again the drummer and Mark Record took over on bass. We toured NL and all the way to Halifax for an ECMA showcase at the Flamingo club with The Thomas Trio and the Red Albino. The band ultimately fell victim to a seismic shift in the North American music scene brought on by Seattle bands like Nirvana and Pearl Jam. Their sound was much more of the April Wine, classic rock era.
Higher Ground rekindled but only at first as a 2-piece with programmed drums and bass. Greg and I quickly added Sonny Hogan to make it a trio. The only bass guitar was sequenced until the eventual addition of Steve Randell. This band spent a lot of time at Seven George and Greensleeves, on George St. Our touring brought us all over NL and even to the French islands of Saint Pierre and Miquelon. We would end up there again after Cory Tetford (engineer and co-producer of Missing Signals) replaced Greg Tobin on guitar. I toured with this line-up until I left NL to study Jazz at Mohawk College in Hamilton, ON.
On my first summer break from Mohawk College, David Caines and I formed another cover band called Friar's Point. With Steve Parson's on drums and Keith Jackman on bass, I was back out front as lead vocalist and keyboard player. Once I left again for college in Hamilton I decided to reuse the name for a short lived R & B horn band there. The band was formed and lead by Stan Cjakowski on trombone, and had Craig Sheradon on trumpet, Simon Weeldon on saxophones, Dan Cross on guitar, (the identities of rhythm section at the time of this article remain a mystery). On my second summer break, now a Jazz vocal & piano double major, Greg Tobin and I enlisted Terry Chaplin to form a trio with the sole purpose of working on cruise ships. This final incarnation of Higher Ground toured a little in NL while I filled the rest of my summer weekends with freelance sound technician jobs and a regular sound gig at Junction's alternative/indie rock bar. I also wrote, arranged and recorded the first versions of What Did We Know, Looking Back (which later became Nowhere Train) and I've Got News (which later became Shameful Things). That studio band consisted of me on lead vocals, piano and Hammond B3, Cory Tetford on guitar and backing vocals, Byron Pardy on bass, Greg Burt on drums, Mary Brennon on flute and the Billy and the Bruisers horn section. Billy & the Bruisers are an R & B group in St. John's that, at the time featured Jim Prowse on trumpet, Craig Follett on alto sax, and Andrew Cooper on trombone. I also wrote but never recorded You Don't Have to Explain. This band, with a few substitutions landed a Music NL awards show showcase. Back in Hamilton I did a few club dates with a trio and with the Moh
awk College big band. I produced, sang and performed on their CD release, Hello, Good-bye. By the time I graduated from Mohawk, I had arranged 3 big band charts and was bringing to explore jazz in my own music.
My solo career however, got side tracked when Princess Cruises came calling. With the assistance of a video produced by Terry Chaplin senior at the Memorial University TV station, Higher Ground was offered a 6 week run on the Sun Princess, and then 2 months on the Crown Princess. We traveled extensively through the Caribbean and eventually ended up in Alaska. Between these 2 contracts I continued writing. Turn up the Sunshine was written at this time and was included on Higher Ground's Somewhere Under the Sun CD, along with What Did We Know (this version without real horns received a decent rotation on OZ-FM in NL for about a year), four other originals and four live cover songs. On the originals, Jason played drums and Terry, bass. The live band generally saw Terry on drums with sequenced bass. This album was never properly released or promoted and sold only a few hundred copies. After the Crown Princess and by the end of the summer in 1998, I was hired to replace Paul Lamb's father Jim in Signal Hill, now based in Halifax, NS. The format of the band stayed the same with me on high harmony vocals and rhythm guitar, though I didn't really have much experience as a guitar player. Although we wrote and performed some new songs, including a couple from Chris Ledrew (pedal steel player on Missing Signals) when Signal Hill recorded Genuine: Live at the Lower Deck the title track was the only original, and it was in fact previously recorded on their first Live CD. Part of the concept of the Live at the Lower Deck series of CD's was that we published the names of all the people present at the time of recording. They signed guest books at each show.
The band grew in popularity and Paul graciously gave me more and more lead vocal songs. With his departure in September 1999 I took over as front man. Naturally Jay and I decided to bring in Greg Tobin and Terry Chaplin to make Signal Hill a four piece. The addition of a drummer and Pat "Scooter" Leonard as full time sound technician, helped propel the bands popularity. We toured Eastern Canada extensively. 2001 saw a two week run at the Luperon Beach Resort in the Dominican Republic, a Sepia Tones CD release, and several live television appearances. Sepia Tones contained a mix of Jason and Greg's songs, including Turn Up the Sunshine and You Don't Have to Explain (with alternate lyrics to Missing Signals version). In 2003 Signal Hill began preforming a very early version of my song, I Wish with completely different lyrics to the Missing Signals version. By the time Greg Tobin was replaced by Jordie Weale in 2007 we had returned to the Domican Republic, traveled twice to Moscow to play the Boar House and the Hard Rock Cafe, and became partners at the historic Lower Deck. There was also the release of Live at the Lower Deck II, a collection of 17 live cover songs including the most requested Barrett's Privateer's.
With the addition of Jordie, we released Live at the Lower Deck III, another 17 song offering that included mostly covers, 47 Fools, and for the first time, several traditional Irish Newfoundland songs. Soon I started writing more and introducing songs like Blue Jean Girl, On My Way, Hopelessly Wonderful (which later became Wonderful) and Captain Cowboy (which later became I'm No Cowboy). Signal Hill's touring continues to this day at a pace of about 230 shows per year. We travel all over Canada and have opened for Louis Gramm, The Headpins, The Trews, Colin James and performed in front of thousands of people. In 2013 I decided it was time to clearly define Signal Hill and my original music as two separate entities. Firstly Signal Hill recorded Making Waves,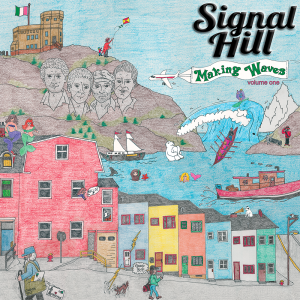 a 12 song CD and 10 song vinyl LP containing studio versions of crowd favorite covers such as Bohemian Rhapsody, Sonny's Dream and Home for a Rest. Secondly released my debut all original solo album Missing Signals. At first glance it may seem that I simply re-released old material. In fact, with the exception of Turn Up the Sunshine and What Did We Know, any previously recorded song on Missing Signals has been dramatically rewritten and in all cases rearranged. Since Signal Hill never properly released and marketed any of our albums, I needed to compile the songs I most care about in one place before I could consider them finished.
Cory Tetford and I produced Missing Signals, mainly at his studio in Dartmouth. We started with Signal Hill demos and tracks from those 3 songs recorded during my college days. Although Cory played much of the guitar and bass, the idea behind Missing Signals was to bring in as many new creative players as possible. First we brought in Kris MacFarlane on drums. As it was my first time writing for strings, I took a train down to Hamilton on one of Signal Hill's Grace O'Malley's Toronto weekends to have Chris Hunt of my alma mater, Mohawk College, look over my You Don't Have to Explain chart. This led to the largest recording session of my career so far. At the Sonic Temple in Halifax we brought in the Blue Engine String Quartet (featuring members of Symphony NS) and the horn section from the Halifax R & B band The Mellotones. For the jazz guitar we turned to Dean Parks, a top LA session player who I made contact with thanks to our mutual friend Chris Ledrew. Chris also played pedal steel on I'm No Cowboy. We added Chris Mitchell's alto sax on What Did We Know, his tenor on I Should Leave You and Ron J Hynes' double bass on You Don't Have to Explain. And most importantly my 6 year old daughter Lily Campbell added her lovely voice to complete my final offering of Turn Up the Sunshine."